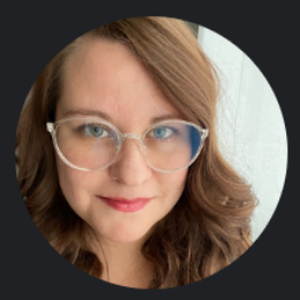 About Me
A native of Greenfield, Indiana, I attended Indiana University - Bloomington, where I earned a bachelor's of arts degree in Journalism and Spanish in 2009. Later that year, I began my career in a staff reporter position at the Mt. Vernon Register-News in Mt. Vernon, Illinois. Within three years, I worked my way up to the associate editor role. Since then, I returned to my hometown, where I have worked both as a reporter and as a marketing and communications associate.

I have volunteered with Lifeboat Alliance Family Shelter in Mt. Vernon, Illinois; Postpartum Progress; and Postpartum Support, Inc.
A married mother of two, I like to spend my free time with my children. I also like going for walks, reading, knitting, crocheting, and drawing.